4 Must-Try Middle Eastern Flavors
Warm, aromatic spices. Flavor-packed meat and meatless dishes. Craveable dairy-free cooking. Unique condiments—wow, are we glad that recent years have brought a rise to Middle Eastern cuisines. What was once mysterious and unexplored, now continues to climb on U.S. menus. The extensive range of flavors, ingredients, and dishes goes far beyond hummus and falafel. We've been tracking these four intriguing ingredients that you can introduce to your customers in easy and accessible ways. 
 
Fermenting, pickling, and aging have been hot topics for us the past couple of years, and Middle Eastern foods naturally fit into this trend. Have you tried torshi seer yet? This Persian staple is garlic pickled in vinegar. A variety of vinegars can be used from red wine to balsamic. Rather than being hard and pungent, the cloves evolve into soft, sweet, mild bites. Some even say it melts in your mouth! Make it an accompaniment to a meat or fish entrée, create a yogurt-torshi seer dip, or once it's soft enough, use it as a spread on sandwiches.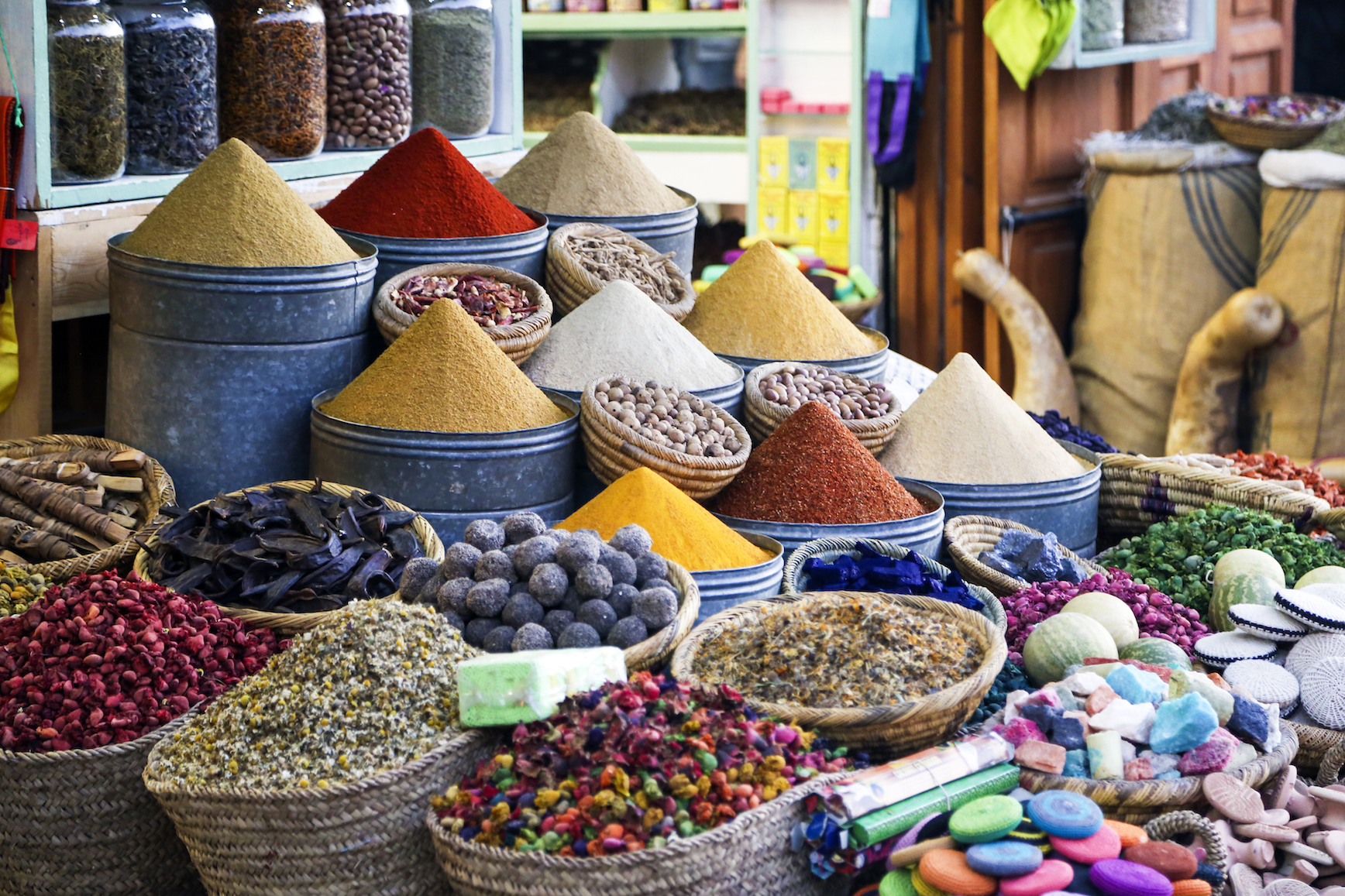 The pickling continues with amba, an Iraqi condiment made of pickled green mangoes with vinegar, salt, turmeric, chili and fenugreek. It's tangy and somewhat similar to a savory mango chutney. You can traditionally find it with shawarma and falafel, but it can easily be incorporated on an American menu. Give it a try on a grilled chicken sandwich, add it to a charcuterie board, or create a savory-sour side dish by mixing it with rice. Amba can really pack a punch, so play around with the correct level of flavor for your application.
 
Our next hot item hails from Yemen, and we're serious when we say hot. Schug, also spelled zhug or skhug, is a savory hot sauce that brings the heat from fresh green peppers such as serrano or jalapeno. However, that heat is balanced with bright, fresh notes from ingredients like lemon, cilantro, and parsley. It's most commonly found at Fast Casual and Fine Dining restaurants, but schug is taking off with +219% menu growth over the past four years. While this hard-to-pronounce condiment is imbedded in Middle Eastern cuisines, incorporate it into Western dishes to encourage trial with your guests. We know you're well versed in what to do with a spicy sauce, so go for it!
 
Last but not least is tahini (also referred to as tehina), which you may be more familiar with than you think as it's a staple ingredient in hummus—toasted ground sesame seed. An upward trend in menu growth for the past decade and a boom in Middle Eastern fare proves this ingredient isn't going anywhere. But have you really explored all that tahini can do? Its creamy and nutty nature makes it perfect for dips, sauces, glazes, marinades, and even desserts. Have you seen the Goldie Tehina Shake? It's a delectable take on a milkshake from a vegan, Israeli-style falafel shop in Philly. This guest favorite comes in flavors Original, Turkish Coffee, Mint Chocolate, and Date.
 
Sampling these flavors is sure to excite your taste buds. We hope you'll seek them out soon and find creative ways to incorporate them into your own menu items. We'd love to help you create your next hit menu item, so let's talk about a FlavorIQ® approach that's right for your operation.  For a further look into Middle Eastern Eats, see our trend spotlight for menu inspiration and a recipe video. Or read what Chef Michael Hornback has to say of these cuisines in his recent blog post. Happy taste testing!


Joe Beitzel
Brand Marketing Director
Custom Culinary, Inc.
---
This article was originally published on Custom Culinary's Chef Talk. To learn more about Custom Culinary, visit www.customculinary.com.